It's been a while since I've linked to other blogs. So today I thought I'd share a few of my favorite reads.
Rare and Beautiful Treasure
:
A woman after my own heart. Erin loves her home, her husband, and God.
V and Co.:
She offers great tutorials and some decorating tips. Plus, she's pretty funny.
Lemonade Makin' Mama:
Sasha is a TOTAL comedian and she and I would totally be friends in real life. Totally. She didn't even cut bangs because her husband didn't think that would be the best look for her, talk about two-becoming-one.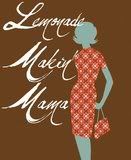 All three of the blogs I chose for today's post had fancy shmancy buttons, so just click on them and you'll be over on their sites. If you don't already read these blogs, go check em out. Tell them Mrs. Dunbar sent you.
Have a wonderful day everyone.